Terms & Conditions Forms in Georgia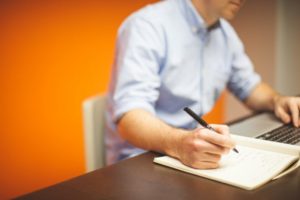 Every business transaction, even free ones, are based on certain contractual terms. A terms and conditions forms (T&Cs) in Georgia simply layout these provisions so that everyone involved in the deal understands what they can expect and what should be expected of them. For assistance drafting a T&C or to discuss what should be included, consult with the experienced Georgia contracts lawyer with our firm today.
What Should a Terms & Conditions Form Include?
This depends on the type of business you have, but in general, a good contract should include the scope of the services offered and/or a specific list of what is, and more importantly what is not, warranted.
Do Businesses Need to Draft Waiver Forms?
Having waiver forms in place protects your business from future litigation because the court case would all depend on what's written in that form. Judges love a good contract case. If you have an attorney draft the terms and conditions form, it will probably include what's called a merger clause that protects everyone litigating from having to go through lengthy (read: expensive) discovery (collecting everyone's testimony, hiring attorneys to read through hundreds, or even thousands of emails, and so on ad nauseam). A good contract voids out all other oral or written agreements and allows the court to simply use the contract itself.
If you are performing services, the scope of those services needs to be laid out plainly so that everyone's expectations are realistic. If you are a therapist, for example, you need to explain that you are there for those specific services. While you may touch on physical health issues, you are not a medical doctor and should not be expected to analyze your patient's physical health.
If you offer a product, your T&Cs form will probably include waivers for improper use of your product. If your product can be opened and parts on the inside are small, you need to warn that these parts can be harmful to infants if eaten. If your product is dangerous if used in certain ways, you may need to work with a lawyer to draft a T&C form specifying exactly how your product is intended to be used and let your customers know that any misuse of your product is their responsibility.
Will a Terms & Conditions Form Turn Potential Customers Away?
On the contrary, when I see that a business has taken the time to lay out their policies, warranties, and terms of the deal, I feel much more comfortable doing business with them. The business is experienced enough to have seen various issues come up and has policies and waiver forms in place to protect customers and the business itself from confusion, and unpredictable negotiations.
Contracts Can Be a Selling Point
A good terms and conditions form includes the business's selling points: If you have an HVAC business, for example, do you warrant the parts and labor? If so, for how long? Does your company warranty go beyond the manufacturer's warranty? What if the customer opens up the furnace and starts tinkering with it? Does this void the warranty? Putting all of your policies and selling points into your contracts makes it clear to everyone that you mean what you say. You would prefer that if the furnace has issues, the customer not open it to fix it themselves. Rather, they should be contractually bound to call you so that your expert team can fix it and keep them safe from dangerous misuse.
Talk to an Attorney about Terms & Conditions Forms in Georgia
Do you have a terms and conditions form in place for your business? If your answer is no, feel free to give us a call, we'd be happy to get you a quote for drafting you one. If you do have such a form, was it written by an attorney? Our attorney team would be happy to review your current terms and conditions agreement if you would like.