Non-Compete and Non-Solicitation Clauses: What's the Difference?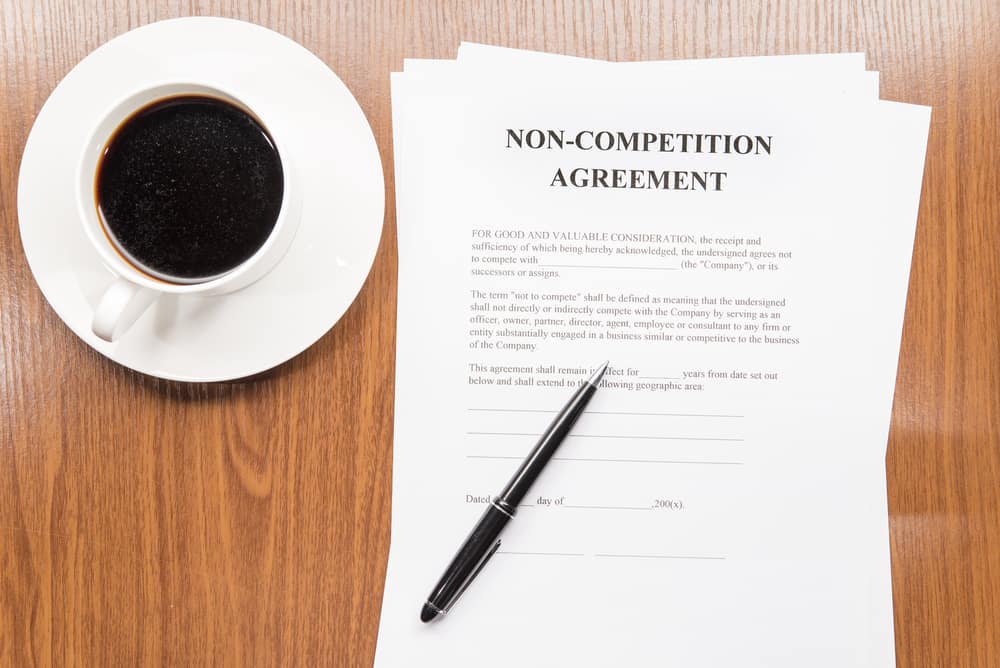 We are frequently asked by our clients to review non-compete and non-solicitation provisions. Clients sometimes get the two types of clauses confused and ask us (1) what exactly are the parties to the contract allowed to do, and (2) what are they prohibited from doing, under the provisions.
Non-competition Clauses
A non-compete clause (commonly referred to as a "covenant not to compete") is defined by state contract law and refers to situations where one party to the contract (usually an employee or independent contractor) agrees to not enter into or start a similar profession or offer the same or similar services in competition against another party (usually the employer).
Courts have upheld non-compete clauses, so long as the clause contains reasonable limitations as to the geographical area, the type of what work's considered "competitive," and the time period, in which one party may not compete. In Georgia, the geographical area is generally limited to the areas in which the employer/company is doing business at any time during the term of the contract (with the employee or independent contractor), and for a period of time following termination of that contract. O.C.G.A. § 13-8-53.  Georgia's restrictive covenant statute also provides that the activities, products, or services found to be competitive may include any activities, products, or services "of the type conducted, authorized, offered, or provided [by the employee] within two years prior to termination". O.C.G.A. § 13-8-53(c)(1).  Typically, 2 years or less is considered a reasonable time to restrict an employee from competing after they leave the company. See id.
The courts generally uphold more stringent non-compete agreements for business partners and business sales. Specifically, Georgia law provides that company owners may be restricted from competing for five years following termination (these types of non-competes are often found in employment agreements for owners/business partners or contracts to purchase an entire business).
Non-Solicitation Clauses
Non-solicitation clauses are used to prevent poaching of customers or inducing other employees to leave their employer to work for a competitor, after the termination of the contract (usually, when employment is terminated). Generally, courts will uphold a non-solicitation provision that limits an employee from soliciting or attempting to solicit business from customers (including prospective customers) with whom the employee had material contact during his or her employment, in accordance with Georgia law, O.C.G.A. § 13-8-53(a)(4).
In contrast to non-competes, non-solicitation clauses are not required to contain a geographic area or apply to only particular types of products or services.  Additionally, non-solicitation provisions do not restrict a former employee from working for a competitor, in the way that a non-compete would. For example, a former employee who agreed to a customer non-solicitation provision could go to work for a competitor or start their own competing business so long as the employee does not attempt to solicit customers of their former employer, that the employee had contact with during the time of their former employment.
Another important distinction between non-compete and non-solicitation clauses is important for independent contractor (IC) agreements.  Non-competes are "per se" unreasonable in IC agreements.  Furthermore, if a business were to include a non-compete provision in its independent contractor agreement, it may be a red flag for the Department of Labor (DOL) or the Internal Revenue Service (IRS), in that those agencies could consider the contractor to be a misclassified employee (rather than an IC). As a result, the reclassified employee would fall under the various labor regulations and statutes related to employees.  Businesses, especially startups, often want to tie up their ICs with non-competes, however, those businesses must be aware of those risks in attempting to bind their ICs in such a way.